Keep these par-baked pretzels (left) in the freezer until you want a real treat. Finish baking in your oven to get that deep brown chewy exterior and soft interior, with that special German pretzel flavor you don't get with mall pretzels! You top with salt, cheese, seeds, cinnamon sugar, or the flavor of your choice.
Contains wheat, milk, soy
New offering in 2020 by special request. These German rolls have a slightly crispy exterior and a soft, moist interior. Almost like a miniature baguette, but the taste is a little richer than that due to the milk in the dough.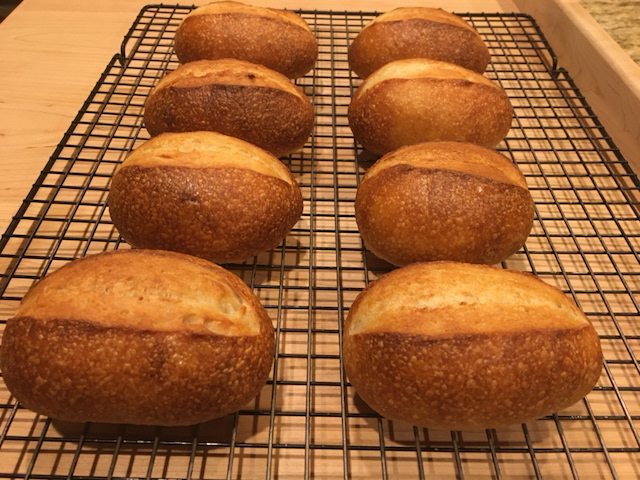 Sandwich Loaf (White or Light Wheat)
Mmm, mmm, mmm - homemade sandwich bread - so soft and flavorful. And it makes the absolute best toast! 
Contains wheat, milk, soy
You can keep these par-baked pizza crusts in the freezer until you are ready to use them. Enjoy hot fresh-baked pizza whenever you want! 
$12.00 for four 10-12" crusts
Here's a more traditional looking cinnamon bread in loaf form, but the twisted shape eliminates that gap between the bread and the cinnamon sugar goodness.
Contains wheat, egg, milk, soy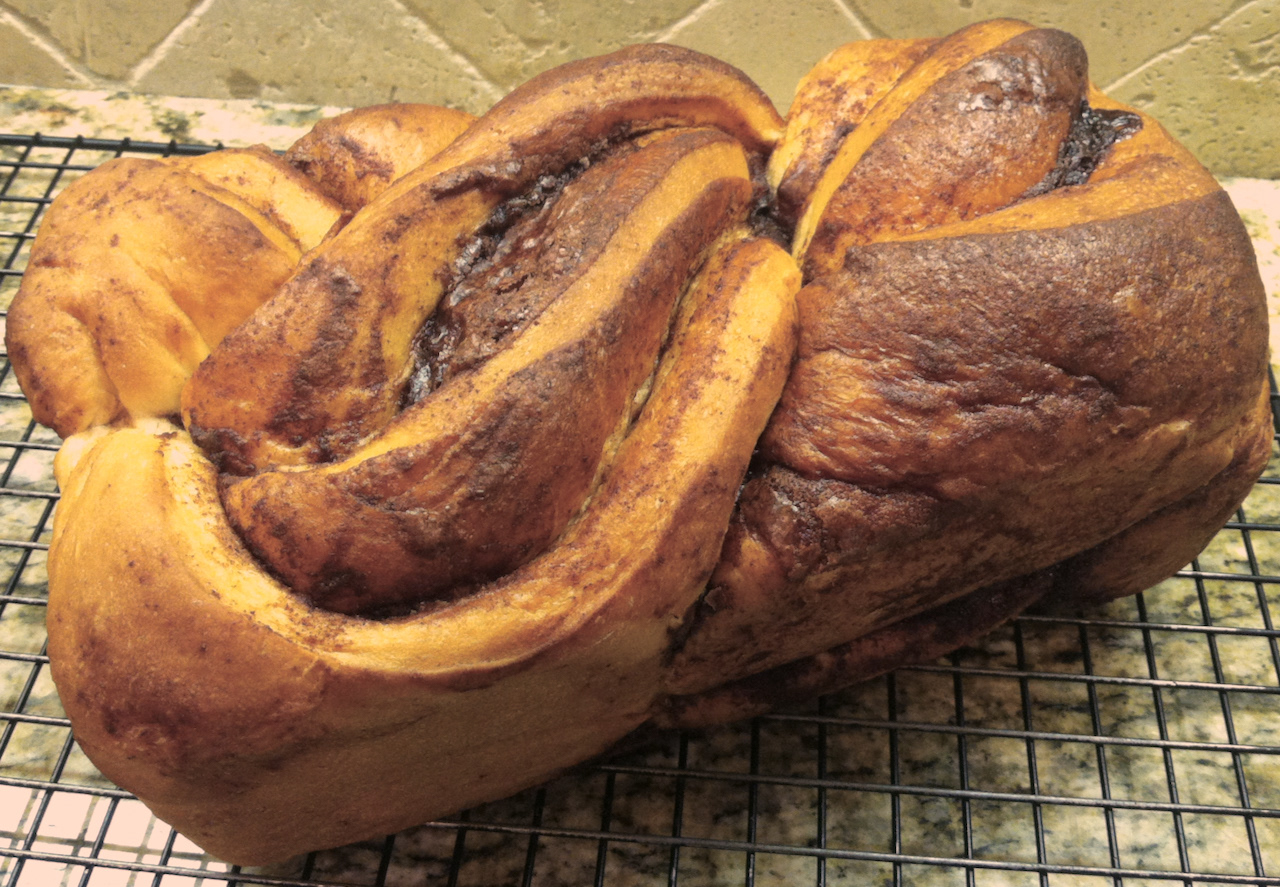 Soft and chewy, using a sourdough starter, you can order my bagels in plain, cinnamon, chocolate chip, harvest grain, or sesame seed.
Contains wheat, milk, soy
$12.00 for 6 (all same flavor)
Hamburger Buns or Dinner Rolls
My sandwich loaf dough shaped into hamburger buns, clover rolls, or dinner rolls.
Contains wheat, milk, soy

$8.00 for 8 buns
$8.00 for pan of 8 rolls
This is a laminated bread of many layers of dough and butter.
Contains wheat, egg, milk