This is a Danish specialty that is a staple in southeastern Wisconsin. Delicate flaky layers of pastry encase a variety of fillings such as pecan, cherry, apple, almond, or raspberry.
Contains wheat, egg, milk, maybe nuts

Oval (approx 10"x14"x3")  $20.00
Braid (approx 12"x3.5")  $15.00
Light, buttery, and just sweet enough that you don't need jam with them, these scones are studded with bursts of flavor.
Blueberry Lemon, Cranberry Pecan, Cinnamon, Cherry Almond, Raspberry or Chocolate Chip
Contains wheat, milk, soy, maybe nuts
$20.00 for 8 (all same flavor)
Sweet bread dough is rolled out and filled with butter and brown sugar and caramel and nuts create a glaze on top. These rolls are truly decadent for breakfast!
Contains wheat, egg, milk, nuts
My sweet bread dough is rolled out, sprinkled liberally with cinnamon sugar, then rolled up and sliced into generous spirals. After baking they are topped with a sweet glaze. This makes a great treat for Sunday morning breakfast or any special occasion.
Contains wheat, egg, milk, soy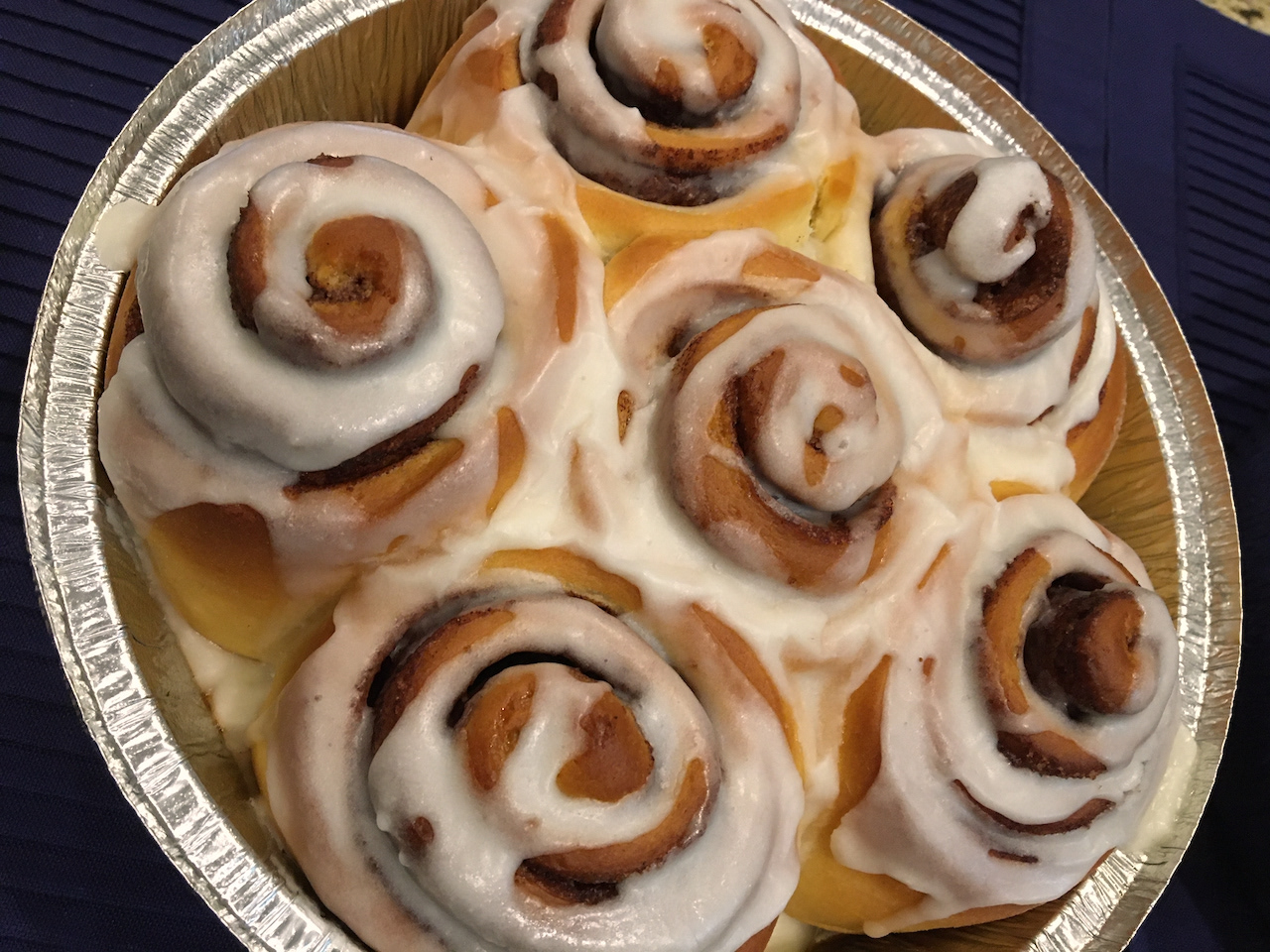 These little pies are BAKED, not fried, and are really delicious. The crust is lighter and more flavorful than regular pie dough. They are a great size for a light dessert or a quick snack on the go. Available in apple, blueberry, cherry, or peach. 4 1/2" diameter.
$12.00 for 6 (all same flavor)
Flaky layers of buttery croissant pastry is filled with a dark chocolate center.
Contains wheat, egg, milk, soy
Kouign-Amann are made with sugared, laminated dough baked in muffin tins. Part sticky bun and part sugared croissant, these are delicious! Think of it as a carmelized croissant. (My husband's favorite)
Contains wheat, egg, milk